Train Together At Lee's With Our Family Martial Arts Classes
We are proud to promote a family atmosphere at Lee's Champion Taekwondo Academy and we show that daily with our Family Martial Arts Classes. Kids of all ages can join their parents for a fun, entertaining class that helps everyone stay active while introducing fundamental self-defense skills.
Our Family Martial Arts Classes for Shoreview, Vadnais Heights, and beyond are great for all experience levels. Get started today and enjoy the mental, physical, and emotional benefits in no time.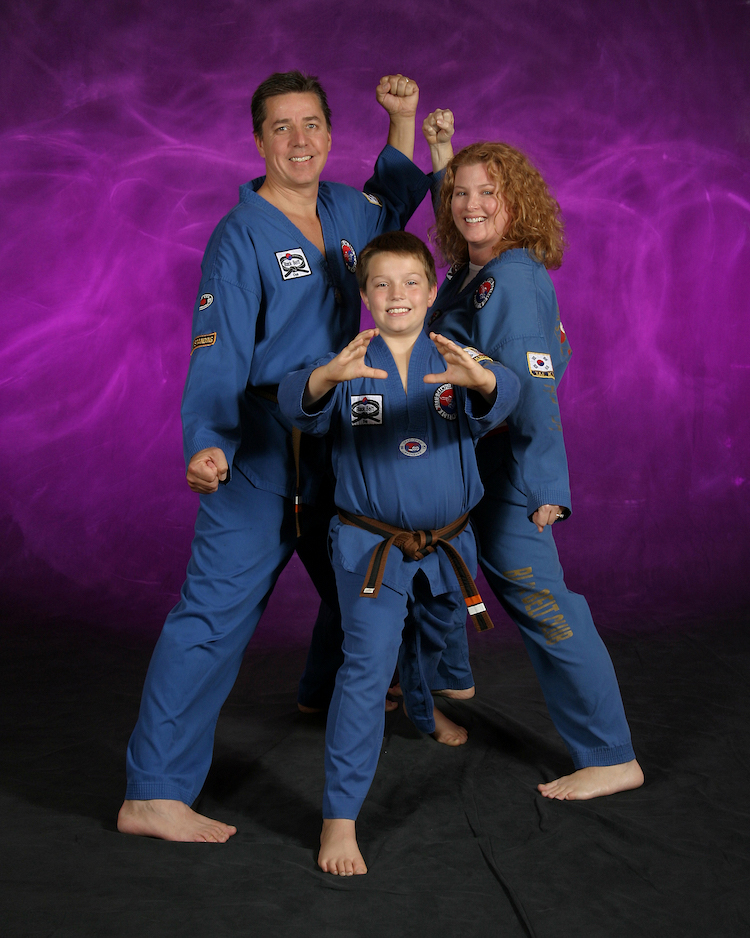 Lee's Family Martial Arts Classes Bring Everyone Closer
We know life is busy. If your family is like ours, schedules are constantly changing and you're on the go almost all the time.
But with our Family Martial Arts Classes in Vadnais Heights, you can dedicate the time to spend with each other as you learn exciting Taekwondo skills. Families in these classes work together to master each technique and support each other every step of the way.
Your family can quickly build:
Pride and confidence in each other
A collective sense of accomplishment
Foundational self-defense skills for any situation
Life-long values of teamwork and cohesion
And Our Family Martial Arts Classes Are A Great Way To Stay In Shape
No matter how much you work out or how fit you are when you get started, our Family Martial Arts Classes are a great way to burn calories and build muscle. These high-energy classes are the perfect opportunity to introduce your child to long-lasting habits of physical activity while also staying in great shape yourself.
At Lee's Champion Taekwondo, you and your family can:
Improve your strength and coordination
Increase speed, agility, and balance
Enjoy boosted energy levels all day long
Benefit from improved sleep habits and more focus
The skills your child learns in our Family Martial Arts Classes can translate into any sport or hobby. It's the best of both worlds!
Join Us Today For The Best Family Martial Arts Classes In Shoreview & Vadnais Heights
Take on a new family hobby at Lee's Champion Taekwondo Academy. Men, women, and children can get a ton from our classes, regardless of age or experience level. Take on the challenges of Taekwondo today!
Just fill out the short form on your screen to learn more about our Family Martial Arts Classes and everything we have to offer in Vadnais Heights.