Treat Your Child To The Most Exciting Birthday Party In Town At Lee's Champion Taekwondo Academy
Our Families Tell Us That Their Child Has So Much Fun That They Talk About the Party for Weeks!
Your child will be THE ROCKSTAR of the show! The kids are ACTIVE and having a BLAST on the mat, while the parents get to RELAX in the lobby. We're going to do Martial Arts, Games, and even a giant Ninja Obstacle Course!
Afterwards, the birthday star gets to cut the cake with a SAMURAI SWORD and BREAK A BOARD in front of all friends and family watching.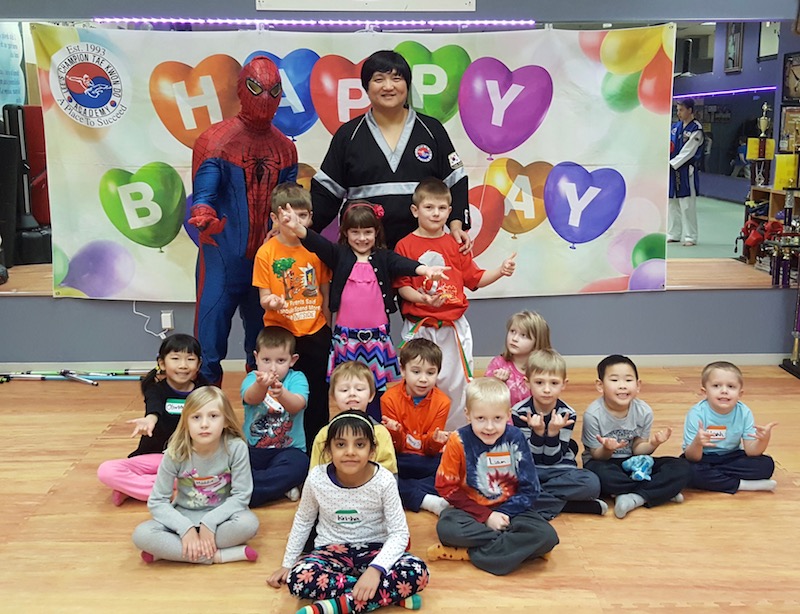 Kids Have A Blast With Our Birthday Parties For All Of Shoreview, Vadnais Heights, and St Paul!
Your youngster and their friends will love the ACTION-PACKED games and martial arts, all in a structured, safe, family-friendly environment.
Cut the Cake with a Samurai Sword!
This is everyone's favorite part and nothing says MEMORABLE more than cutting the birthday cake with a real samurai sword!
We even do a Black Belt Demo!
We'll do some black belt moves to showcase the martial arts AND your child will get to BREAK a BOARD as part of the demo!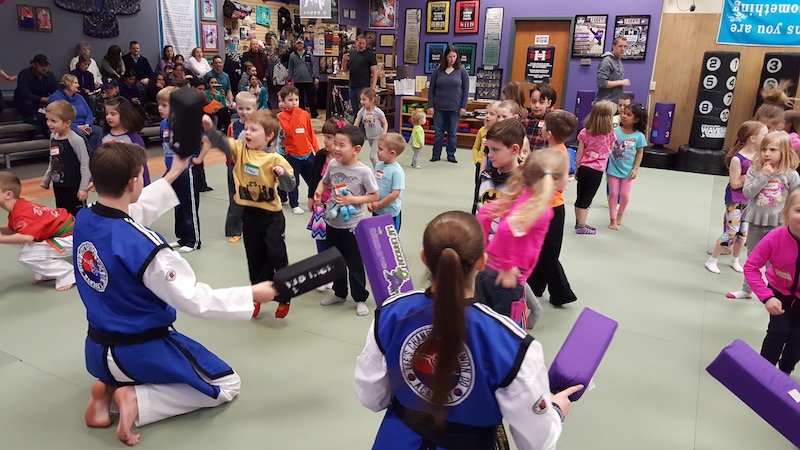 Here's What You Get When You Sign Up For Our Birthday Parties:
2 Hour Action-Packed Party
Structured, Family-Friendly Environment
Party Led by a Professional Team
Beautiful facility to Set-Up In
Kids Stay on the Mat
Martial Arts, Games, Obstacle Course!
Parents Relax on the bleachers
Cut the Cake with a Samurai Sword
Birthday Star Breaks a REAL Board
Up to 40 Guests
Special Gift from Us to Birthday kid
4 weeks Gift Certificate, plus a FREE Uniform for Birthday Kid ($199 Value)*Non member only
Two weeks VIP Pass and board breaking to all guests
AND, we clean up after you!
Reserve Your Spot Today For The Best Martial Arts Birthday Parties In Shoreview, Vadnais Heights, and beyond!
With our Birthday Parties in Vadnais Heights, you get all of this for only $299 for non-members OR $199 for members!
Reserve your party today! And don't forget to ask us how to Invite Superheroes to your Kid's Birthday Party. Just fill out the short form on your screen today!